Our Favorite Island
My favorite Hawaiian island is the island of Lana'i. Lana`i (pronounced la-na-ee) is a small undeveloped island used until recently almost exclusively for growing pineapples.
Lana'i is off the coast of Maui, across from the city of Lahaina.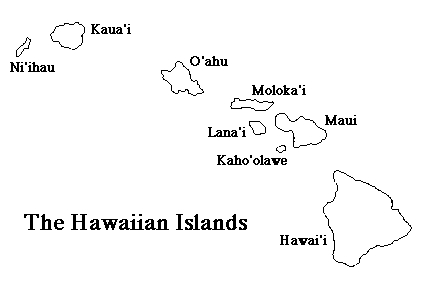 Lana'i has only one town, Lana'i City just south of the center of the island. There are two resorts on the island, the Lodge at Ko'ele is just north of Lana'i City and the Manele Bay Hotel at the south end of the island at Hulopo'e.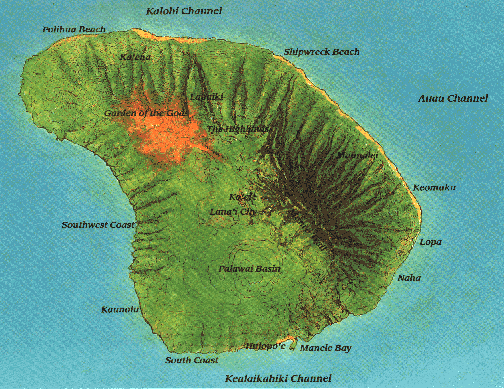 The links below lead to pages containing miniature photographs. You can see the full size version of the photo by clicking on it. Each photo is about 150K-200K.
We stayed at the Manele Bay Hotel.
We walked out to the beach and the point.
We took the boat from Manele Bay to Maui.
We took a jeep ride to the Garden of the Gods, Polihua Beach, and along the Munro Trail.
The pictures were taken with the Apple Digital Camera.