The Point at Polihua Beach and Sweetheart Rock
The surf is pretty good at the beach, there were many surfers there.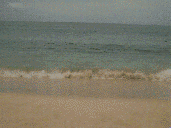 There are tidepools along the beach heading to the point. These rocks are covered at high tide then left exposed at low tide. Many tide pools form with interesting fish and other sea life.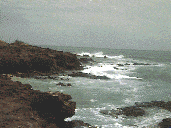 You can look back and see the hotel from the point.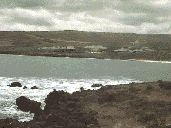 Past the point is sweetheart rock, along the bluffs of the ocean.